General furnace information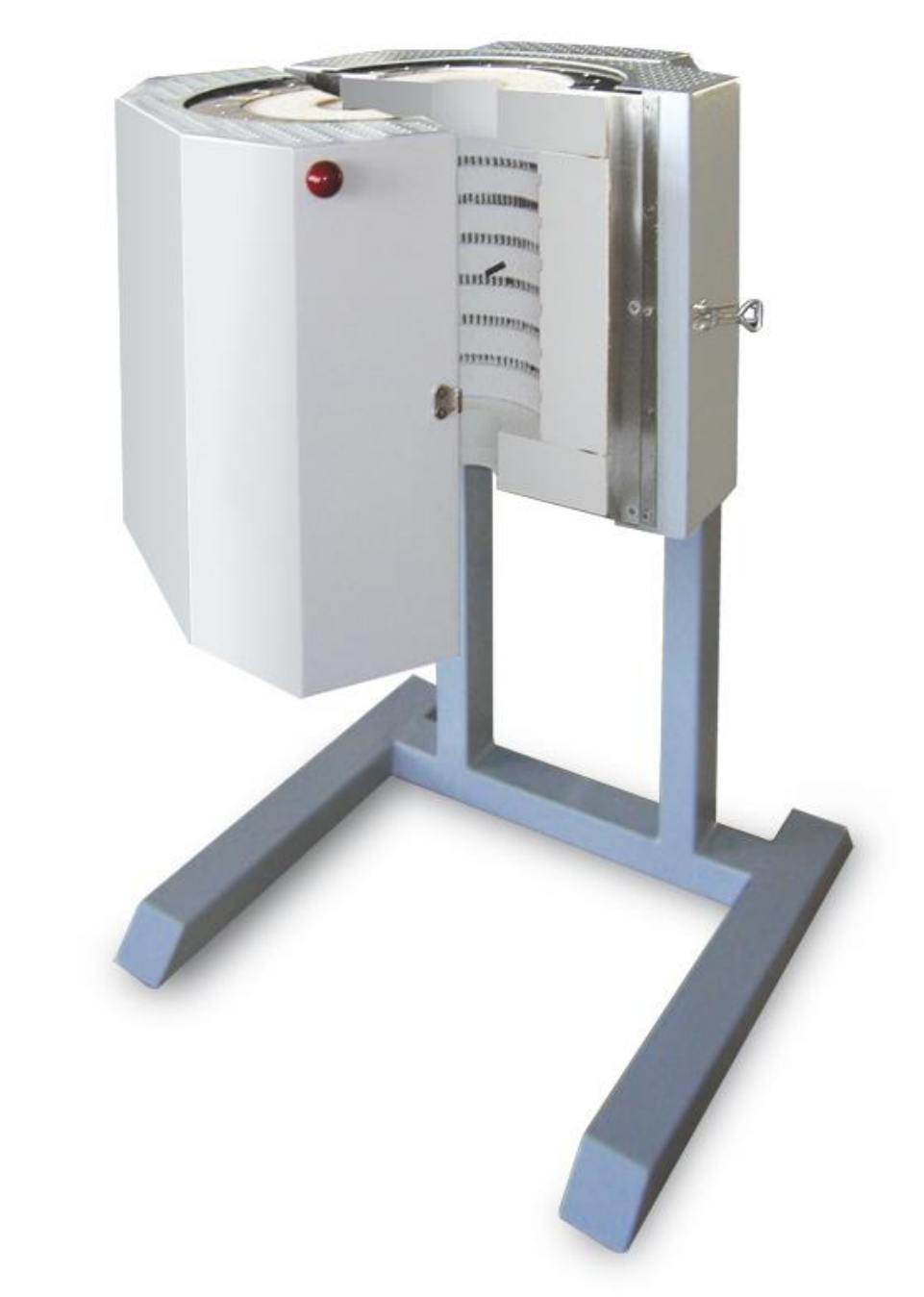 Introduction
We sell laboratory furnaces of all sorts, but this page focuses on furnaces to be used with our products; ProboStat, Seebsys, CoulTCell etc. Also 1400ºC and 1600ºC versions.
Generic requirements
Suitable furnace for our products is a compact, table top, high temperature furnace with heated length 30 - 45 cm and opening on the bottom side with diameter of 40-50 mm. The inside top of the heated furnace should be 90 cm above the tabletop to be able to accommodate all possible arrangements. The furnace should preferentially be vertically mounted, but horizontal operation is possible in some cases.
If the furnace is meant to be controlled by measurement software, things get complicated quickly. For our software we use Modbus protocol, RS232 or RS485 wiring, and mostly Eurotherm controllers. There are other wiring configurations and data protocols that are used by other software manufacturers. To ensure compatibility with any measurement software, purchase your furnace from us. We will not provide support for furnaces purchased from elsewhere.
It is best to fill in our
enquiry form
, and mark that you require a furnace and we will automatically select and quote the best model for your application.
Later on this page we define the typical furnace we sell for use with ProboStat.
Temperature control and software

The furnace can be controlled manually from the front panel. It is possible to program the controller to perform steps and ramps. This, however is a bit cumbersome. A better way is to have software take care of it; entering the desired behavior is much easier than manual programming from controller front panel, and with software one can perform unlimited steps, and have a record of the furnace temperature as well.
There are two separate software that can do the furnace control. The first and the simpler one is called
Omega Temp
which allows user to easily program ramps and dwells from easy user interface. The second one is full out measurement, automation and data acquisition software, where furnace control is only a small part of the software, and is slightly confusingly called
Omega
. The latter (Omega) is more complicated and can be used to orchestrate complicated measurement setups with a range of various different instruments.
Specifications

Heated length: 250 mm
Height: 900 mm from bench surface to inside of top
Max. furnace temperature: 1200°C
Continuous working temp.: 1050°C
Power rating: 1,6 kW
Mains voltage: Single phase 230 VAC or 110 VAC (to be specified at order)
Vertical bench top furnace, with rear component mounted to base frame, front as hinged lid.
Furnace housing can be opened for easy and simple operation.
Stable housing made of coated steel sheet, corrosion resistant for long service life.
Housing on top and bottom ends around tube are made of stainless steel.
High grade multi-layer insulation, free of asbestos.
Half-shell-modules made of Al2O3-fibre, with low heat storage for fast heating cycles and low energy consumption.
Back-up insulation and both front ends lines with Al2O3-fibre plates.
Sealing on contact surface of rear and front component to minimize heat losses.
Heating elements made of FeCr-Al-Alloy, integrated into fiber modules
Heating wire with low surface load for long service life due to low wearing
Even distribution of heating power in base and upper lid, for direct heating of tube with
high temperature homogeneity.
Temperature range up to 1100°C for flexible operation
Control unit integrated in a separate table housing with 1.5 meter cable
Power controlled by solid state relays for precise furnace operation, wear-free, noiseless
Long life type N thermocouple
Modular PID controller
Large 5-digit display with clear text display
Simple straightforward operation
1 program with up to 8 segments individually programmable
Precise temperature control, self-optimizing, control accuracy better +/-1ºC
Low voltage furnaces

We can design and manufacture custom PID furnaces using direct current and low voltage < 40 VDC for special applications.


Heating mantle

We can deliver a custom tubular heating mantles suitable for temperatures more moderate than usually obtained with regular furnaces. A typical model is of ca. 30 cm length and covers temperatures from ambient up to 450 or 650°C. Power supply is by standard 110 or 220 V AC, regulated by an integrated type K thermocouple.